Decide your Personal Operating Procedures
In my previous post two weeks ago, I covered some personal messages from the book "Only Two Seats Left" www.onlytwoseatsleft.com
I have collected a few more for discussion.
Have a simple written business plan with objectives & goals.
As I have said, any goal-setting I do is always ongoing, but it follows an underlining theme.  In the case of John Anderson at Contiki he sets his goals this way.
5 pieces of paper laid out in front of him
First-page overall long-term goal and objectives
Second- personal objectives
Third page- business objectives
Personal and business- for the following year
Income and expenditure for the next two years.
Don't make your prices the cheapest – offer the best value.
That might be easy for me to say, but if you are in the business of just price only, then you become commoditised, something no one wants in this world of competition.
That tactic only gets you in a scrap with your competition; you are better to dominate that position by being unique and different.
If you are not in that businesses make a promise to yourself that you will walk away from a bad deal once a month. It's liberating, and they may respect you more and ask you back.
Have fun Selling your stuff.
Mike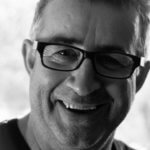 PLUS: WHENEVER YOU'RE READY…
Good Selling