I am asked by salespeople all the time about how they can prospect better.
It does not matter what it is you sell, whether it is a service, or a product.
Prospecting is the lifeblood of any sales organisation.
Would you like to know a system that allows you to stand out from all the salespeople in your market, and position you as the expert in your field?
Credibility is a big factor in sales.
Whether you are a rookie or a veteran, your clients want to see if you have creditability.
They judge you and what you offer, every day.

 If you can somehow market yourself as the "go to" person, the one person they think of when they think of sales in your category, you are 90% ahead of every other salesperson in your market. There is case study after case study, where businesses (you are a business) shift from hunting the "prey" to positioning the client to understand your expertise.
One way of doing that is to create a Bio.
How to Create a Bio
Here are 4 simple steps to get started with your bio:
Write a brief story about yourself. In 25 -30 words, describe yourself professionally. Highlight your qualifications and experience, including any skills you may have that are transferrable from other sectors of your industry.
Note your business, professional and/or other achievements. You may have achieved some success in sport, been awarded an MBA or raised a family. Show the client that you are a three-dimensional human being, not just a marketing machine.
Add a photo of yourself. These days, your mobile phone can take good pictures—or just get a friend or colleague to take one. I personally prefer a good black and white photo, as I think it looks just a little more professional than a colour print.
Describe what you have to offer. Do you have a positioning statement that will instantly tell the client who you are? I have a real-estate friend whose positioning statement is, 'Dedicated to Superior Customer Service'.
Try these, Good selling, and please feel free to share.
Whatever career you decide to take in sales, it's always good to get some help.
That's why you can get FREE in your inbox every morning for 7 days; the 7 Day Sale Challenge.
Hop on over here and subscribe.
For more content like this, please make sure to subscribe to my YouTube channel.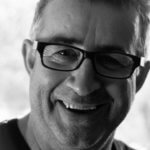 Mike Brunel started mikebrunel.com after being a successful entrepreneur and founder of NRS Media.  He co-founded NRS Media in Wellington, New Zealand, expanded it into a global powerhouse in media sales and training, and was eventually responsible for opening offices in London, Atlanta, Toronto, Sydney, Capetown, and Bogota. He has hired hundreds of salespeople around the world.
He made a lot of mistakes when it came to hiring his superstars. Check out his How to Hire A Super Salesperson Each and Every time – It's packed with tips and ideas on how to hire great salespeople. Don't ever Hire Bad Salespeople Ever Again. Promise!