Here's my tip for this week.
Over the last few days I've just been working on my sales mindset blueprint program, which I'm releasing shortly.
I was writing about what motivates people when you're negotiating.
What are some of the things that you need to take into account?
I've come up with around eight of them, but what I thought I'd do in this week's tip is talk about one of them, which is attractiveness.
Why should you attract?
How do you attract clients to you in a world of push and pull?
Build an attraction strategy.
In my past life, which was most of my life at NRS Media, we used to do a lot of trade shows.
Literally attended hundreds and hundreds of them.
One year, we asked ourselves what could we do differently at a trade show?
We came up with the idea that we would attach a small sachet of paracetamol (sometimes called Panadol) pain relief for headaches to a brochure.
The headline read!
'Look everybody has their share of headaches when it comes to selling a XXX (Our product) if you wanted to hook up with us in suite 645 give us a call and we'll make an appointment.'
Pain Relief delivered in the dead of night.
The trick was how we delivered it.
We actually walked around the hotel floors after midnight and we put the actual item, which included the paracetamol, underneath the door of the attendees who were staying at the conference venue.
So naturally when you get up in the morning, you've been to a trade show, you might've been out and about, you open up your door and here's something lying on the floor that's actually an paracetamol and a nice little brochure that says, 'Hey look come and join us and learn about our product'
It worked a treat, and it goes to show that you can attract clients if you think it through and add some creative to it.
It is a really important element when you're trying to motivate and attract clients.
So, that's my tip for this week. Have a good one and I'll talk to you again soon.
Whatever career you decide to take in sales, it's always good to get some help.
That's why you can get FREE in your inbox every morning for 7 days; the 7 Day Sale Challenge.
For more content like this, please make sure to subscribe to my YouTube channel.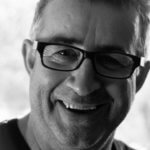 Mike Brunel started mikebrunel.com after being a successful entrepreneur and founder of NRS Media.  He co-founded NRS Media in Wellington, New Zealand, expanded it into a global powerhouse in media sales and training, and was eventually responsible for opening offices in London, Atlanta, Toronto, Sydney, Capetown, and Bogota. He has hired hundreds of salespeople around the world.
He made a lot of mistakes when it came to hiring his superstars. Check out his How to Hire A Super Salesperson Each and Every time – It's packed with tips and ideas on how to hire great salespeople. Don't ever Hire Bad Salespeople Ever Again. Promise!